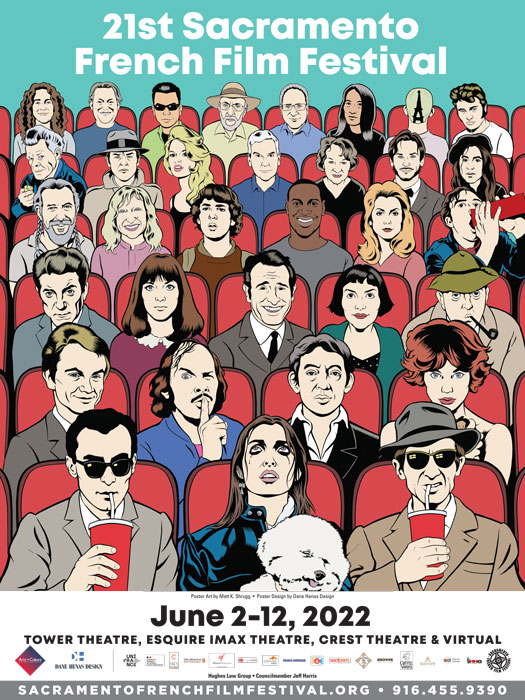 Poster Design by Dane Henas Design / Artwork by Matt Shrugg
DISCOVER THE 2022 PROGRAM HERE
The Sacramento French Film Festival is making its return in three theaters!
The 21st SFFF will open on Thursday, June 2 at the Tower Theatre with LOST ILLUSIONS by Xavier Giannoli, the exhilarating winner of the 2022 César For Best French Film.
It will be followed by nine other Premieres presented at the Esquire IMAX Theatre (3 films shown on June 5) & Crest Theatre (6 films shown on June 11 & 12).
We are also offering a Virtual Program of 3 films on our Streaming Platform.
PRINT THE 2022 SCHEDULE OF EVENTS!
We can't wait to see you in June!
In the meantime you can still enjoy Jane by Charlotte on our Streaming Platform, or one of our current offerings in Virtual Cinema!
JANE BY CHARLOTTE
By Charlotte Gainsbourg
NOW PLAYING ON OUR STREAMING PLATFORM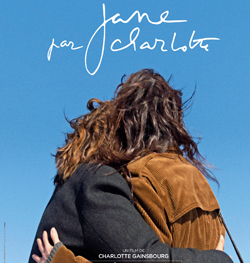 → FIND MORE ABOUT THE FILM, WATCH TRAILER & MAKE YOUR RENTAL HERE!
We are delighted to present Charlotte Gainsbourg's directorial debut, JANE BY CHARLOTTE, an emotional portrait and love letter to her mother, French-British star Jane Birkin. Jane by Charlotte will remain available for rental for a whole month, up until the first weekend of the 21st SFFF: Only $6.99 !!!
Your rental supports the Sacramento French Film Festival.
SUPPORT YOUR FESTIVAL
Please help support the Sacramento French Film Festival's outstanding program of events by making a donation today.
We offer two options to donate online:
• PayPal (click on the yellow donate button)
• Square (direct link)
Setting up a monthly donation on PayPal may make it easier on your budget!
A big thanks to all of you who already donated.
Your donation is instrumental to keeping us going.
Sincerely,
The SFFF Team