DON'T MISS THE
BEST FRENCH SHORTS OF THE YEAR!
12th WINTER SHORTS FEST
SATURDAY, FEBRUARY 23, 2019
CREST THEATRE
DOORS & CHAMPAGNE BAR @ 6pm
FILMS @ 7pm
(Click here to purchase tickets!)

On Friday, February 22, France will celebrate the best films of the past year at the 44th annual César Ceremony organized by the French Academy of Cinema Arts and Techniques. The following day, the Sacramento French Film Festival will present all nine short films nominated for a 2019 César in the Animation and Live-Action categories. Don't miss this unique interactive screening, one of our most popular events of the year!
FUN FACT about the 2019 César Awards: Among the feature films nominees, the gripping thriller Custody (Jusqu'à la garde), that closed the 2018 SFFF last June, is leading the nominations (10), along with Sink or swim (Le Grand Bain), a delightful comedy we hope to bring to you sometimes this season!
NINE SHORT FILMS
The 2019 César nominees compose a very strong selection, and we are proud to have already presented three of the nine shorts nominated: Laissez-moi danser (Let me Dance) and Les Indes Galantes were part of our 2018 SFFF selection; while Kapitalistis was presented at our 5th MiniFest last October. These three films will be shown in the 2nd part of the program for those of you who have seen them already.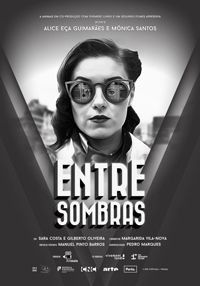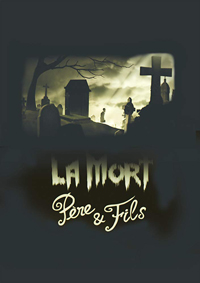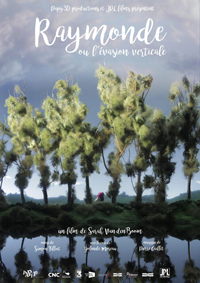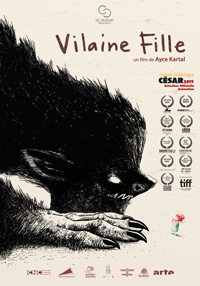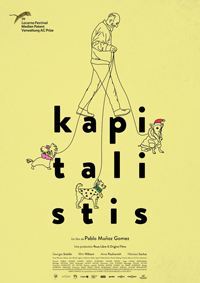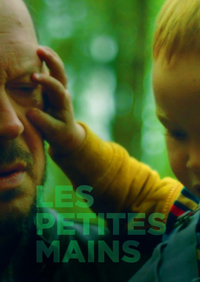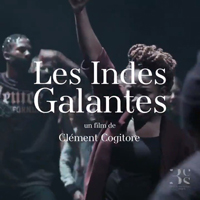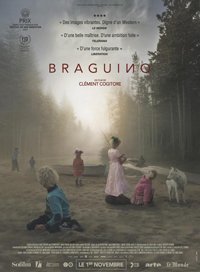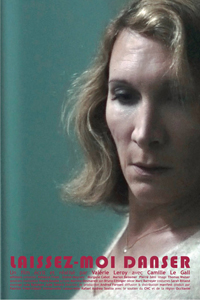 The film program will begin at 7pm.
There will be an intermission.
Find out more about each film HERE!
AUDIENCE VOTING
At the end of the screening, you will be invited to vote for the "Sacramento César Awards" in the Best Animated and Live Action categories. The actual César winners will be announced at the end of the evening, along with the results of our very own Sacramento voting. Will you agree with the French Academy? Let's find out on February 23!
FRENCH CHAMPAGNE BAR
Our French Bar (serving wine, champagne cocktails, beer, and soft drinks) will be open from 6pm and all evening long.
All bar proceeds benefit the Sacramento French Film Festival.

TICKET INFO
SUPPORT YOUR FAVORITE FILM FESTIVAL!
WHY SUPPORT THE SFFF?
If you value and enjoy the Sacramento French Film Festival, please help us carry on our good work by donating today! Since 2002, we have strived to not only entertain you, but also to provide you with exposure to different cultures. Our film selections offer singular perspectives on some of the real issues facing the world today, which can help us all understand and empathize with each other better.
Your donation will help us carry out our vision for the year, in which we hope to expand our guest program even further to provide you with more opportunities to interact with filmmakers and experts on French cinema and culture. Merci for your consideration.

HOW CAN YOU SUPPORT THE SFFF?
FINANCIAL DONATION
Our Amis du Festival sponsorship package, with details about levels and benefits, and a donation form can be found HERE or attached to this message. Once you find the level that's best for you, you can either send a check by mail along with the donation form (details are on the form). Or, you can choose to donate online. It's easy, CLICK HERE TO DONATE (Then click on the yellow PAYPAL DONATE button). Any gift, in any amount, is useful and greatly appreciated.
CORPORATE CORNER...
If you own a business, or if you think the company you work for may be interested in supporting us, you may also want to take a look at our Corporate Sponsoring Package, HERE or attached to this message.
IN KIND DONATION
We are also interested in hearing from you if you are able to help us with raffle prize donations, or with smaller donations for our prize giveaways before each screening.
We are seeking a range of items from gift certificates for Sacramento businesses, to electronics and travel experiences.
But please, don't spend money on purchasing an in kind item! We always prefer cash donations are they are more flexible for us.

Please contact us at littlececile@gmail.com to find out more about our needs and the benefits attached with making this type of contribution.
TOGETHER, WE MAKE IT HAPPEN, MERCI!